:
Blogging Goals for the New Year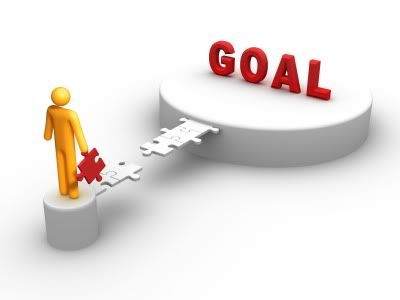 I once heard someone say,
If you don't know where you are going, any train will get you there.
For many of us, blogging started as a hobby and over time turned into a part-time or even full time business. The problem is that many of us still blog as if it were a hobby. Everyone knows that Apple or  Google would not be the successful companies they are today without setting goals each year.
Creating clear goals for your website is an important part of savvy blogging. There might be a few people who luck into a highly successful website, but most of the top bloggers set goals and work hard to achieve them every year.
When making your goals, consider the SMART acronym.
Specific – How will you know when you have achieved your goal?
Measurable – How will you measure your goals?
Achievable – Are your goals reasonable and achievable?  Setting goals "too high" only leads to frustration and sometimes failure.
Realistic – Is it realistic that I will achieve this goal by the end of the year?
Time Framed basis? – Will you goals be for the entire year, or will they written be on a monthly, quarterly or biannual.
Perhaps your goals will include a plan or action statement for each goal. Perhaps you plan to write goals for the first part of the year, and then write new ones for the second half of the year.  Write them to best suit yourself, your blog and your mission.
On Monday, we will post a Mr. Linky for you all to link up your savvy blogging goals for this next year!  Post your goals on your blog and leave the direct link back to you post.  If you don't have a blog, and wish to start a blog, leave your ideas and plans in the comments.  Check back often so you can read the goals and plans for others around the blogosphere!
Let's encourage and inspire one another in the new year!!!
Image by Architect234